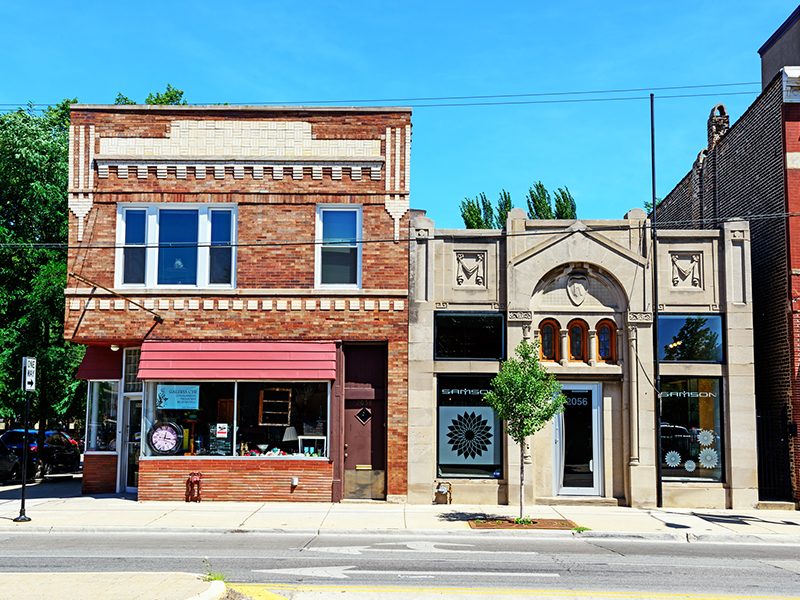 West Town is a Chicago neighborhood composed of several West Side communities, including parts of the West Loop, Ukrainian Village, the Fulton Market District, and more. Covering a large area between Bloomingdale Avenue to the north and Kinzie Street to the south, and between Chicago River to the east and Humboldt Park to the west, West Town is a vibrant fusion of the bits and pieces that make up the best of Chicago.
What to love
Eclectic dining and drinking

West Town's unofficial restaurant row is Chicago Avenue, where you'll find a wide variety of dining and drinking options. Must-tries include the Michelin starred Porto; Soulé, which serves creole-inspired "soul food"; and Michelin-starred Filipino bakery, Kasama. For unique brews, head to Forbidden Root, the first botanic brewery in Chicago, or Funkhausen, featuring delightful German-Southern concoctions.

Festivals and events

The West Town Chamber of Commerce organizes several events throughout the year, attended by thousands of locals and visitors alike. These include Do Division Street Fest, featuring live music, fashion sales, runway shows, and numerous food and craft vendors. Dancing in the Streets transforms Hubbard Street into a community dance hall. West Town Art Fest celebrates the neighborhood's blooming art scene, with restaurants and other businesses hosting artists' exhibits.

Art everywhere

West Town's street murals found in various places around the neighborhood are a source of pride for the community. Visitors can join guided tours to explore these awe-inspiring artworks. West Town is also home to Intuit: The Center for Intuitive and Outsider Art, which exhibits the works of self-taught and intuitive artists from around the world, including the acclaimed Henry Darger. The Ukrainian Institute of Modern Art is another must visit, highlighting both the art scene and Ukrainian heritage of the local community.
Real estate snapshot
As of January, 2023, West Town is a balanced market, with the supply of homes about the same as the demand. The median listing price was $600,000, a 20% increase from the previous year. Condos make up the majority of the housing stock, but gorgeous historic and new construction single-family homes are also part of the mix.
Learn more about West Town and your real estate options here. Call top Chicago Realtor Ann Rossley today at 773.620.5333 or send an email here.

Sorry we are experiencing system issues. Please try again.