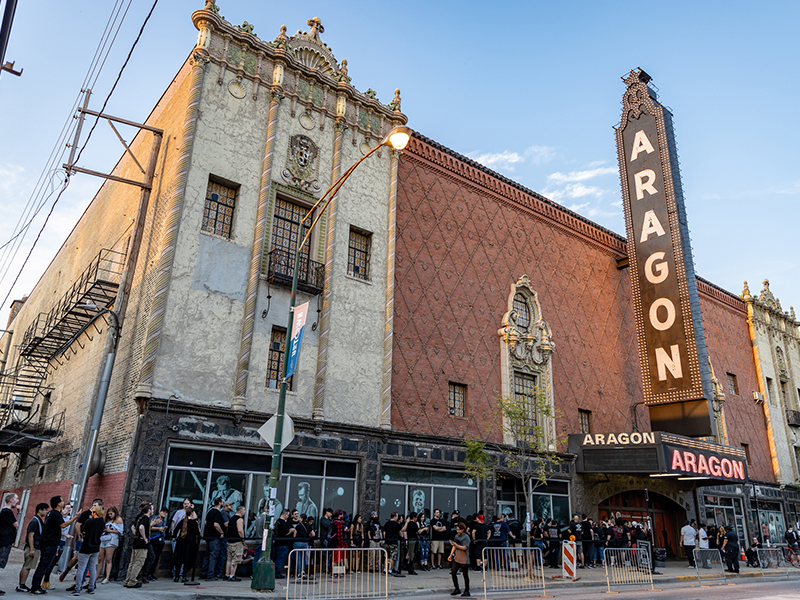 Located south of Edgewater and east of Lincoln Square, Uptown is a waterfront Chicago neighborhood brimming with history and diversity. Originally developed as a massive entertainment district, the area was turned into a low-cost housing community during the Great Depression. Through the years, wave upon wave of immigrants resulted in several transformations, making Uptown today a vibrant tapestry of its colorful past and diverse cultural influences.
What to love
Iconic nightlife spots

Clubs, pubs, lounges, and music venues guarantee unending nights of entertainment and revelry. Uptown is home to iconic Chicago music bars and nightclubs, including the over 100 year old jazz club, Green Mill. The Baton Show Lounge is a drag show venue that has been around for more than 50 years. Legendary event and concert venues The Riviera and Aragon Ballroom are must visits not only for their amazing lineup of shows but also for their 1920s Art Deco architecture and design.

Asia on Argyle

The area around the L station on Argyle Street is a historic commercial district with a distinctively Asian flavor, thanks to its rich Chinese and Vietnamese heritage. You'll find a delightful array of Asian restaurants, bakeries, boutique grocery stores, and more. If you're looking for authentic phó, Peking duck, dimsums, and other classic Asian fare, this is the perfect place to go. On Thursday nights, you can hit the Argyle Night Market for retail finds, great food and drinks, and live performances.

Montrose Beach

If the heady urban adventures in Uptown get to be too much for you, you can always escape to Montrose Beach. Located on the northeastern portion of Lincoln Park, Montrose Beach features concession stands, kayaks and volleyball rentals, and designated swim areas with lifeguards. The southern end of the beach is a natural dunes area with a bird sanctuary, perfect for tranquil days when you simply want to go birdwatching or relax on the sand with your pooch.
Real estate snapshot
As of January, 2023, Uptown is a balanced market with a median listing price of $310,000 and average days on market of 77 days. Condos are the predominant housing type, found in a mix of new developments, historic brownstones, and converted 1900s mansions. A few single family homes are also available on the market, including historic Victorian and cottage style homes, as well as stunning early 1900s mansions.
Learn more about Uptown and your real estate options here. Call top Chicago Realtor Ann Rossley today at 773.620.5333 or send an email here.

Sorry we are experiencing system issues. Please try again.